Actually, I guess the first couple of photos here are from March. (1) We hadn't been to Old Town San Diego in a while and made a quick pilgrimage there one day during Wonderboy's spring break. (2) Rilla's bunny chain—entirely her own design—is the best Easter decoration I've seen in a long time. Those ears!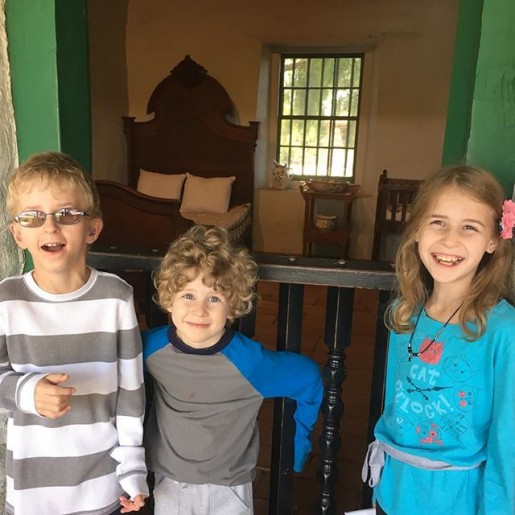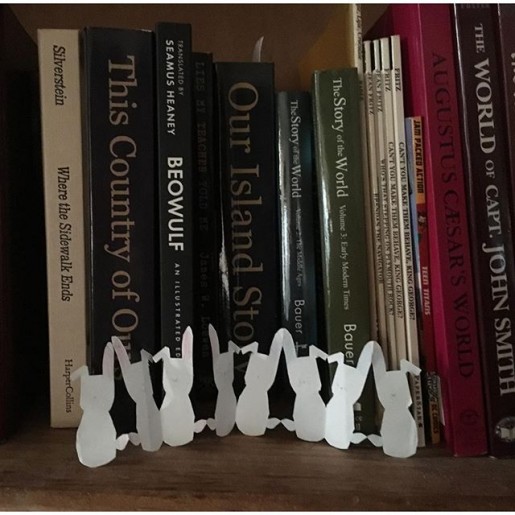 April for real:
(3) How Huck likes to rock his Math-U-See.
(4) Library day. I want that Eric Carle rug!
(5) Another library-day shot. What I love most about this photo is that the bed they're on belongs to neither of them. It's Beanie's—the bottom bunk, which has long been the favorite place for my girls to sprawl. Beanie, meanwhile, does most of her own sprawling on Rilla's bed. Go figure.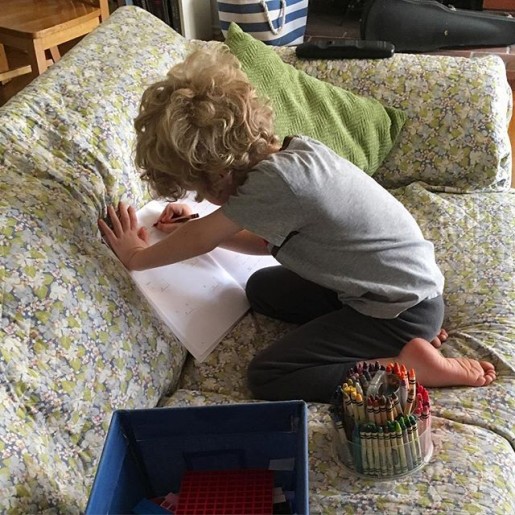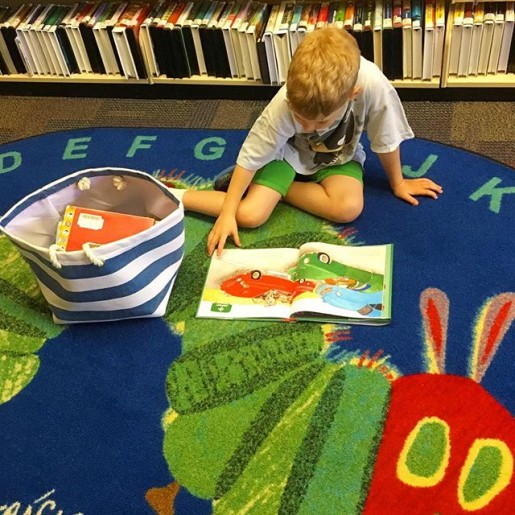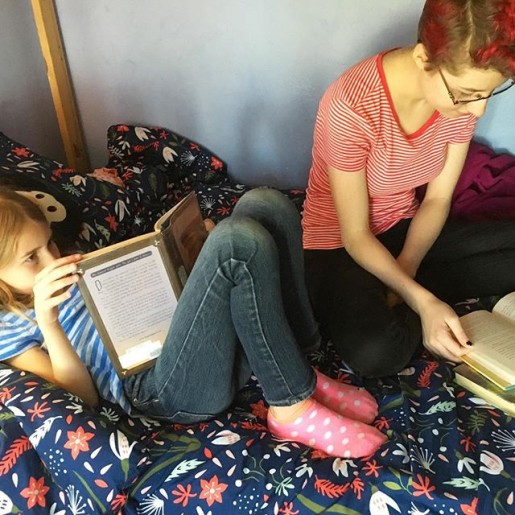 (6) Monarch caterpillar on our milkweed: always a sight that brings me joy.
(7) Wonderboy raised these sunflowers from a handful of old seeds spilled in the bottom of a bag of mostly-empty seed packets. The color surprised us!
(8) Also a surprise this year: the giant blooms on a neglected rosebush by our patio. Loads of them! It's like Valancy went at the bush with her clippers.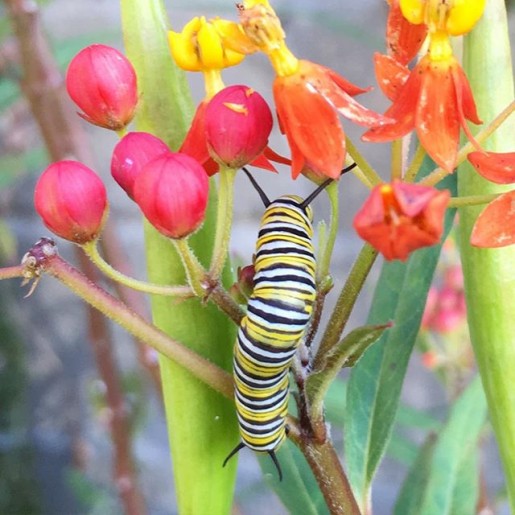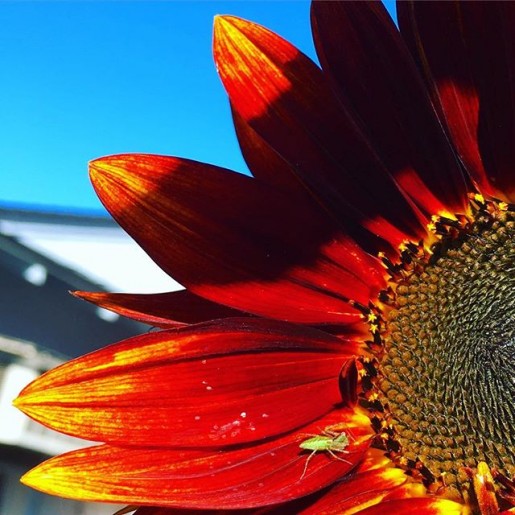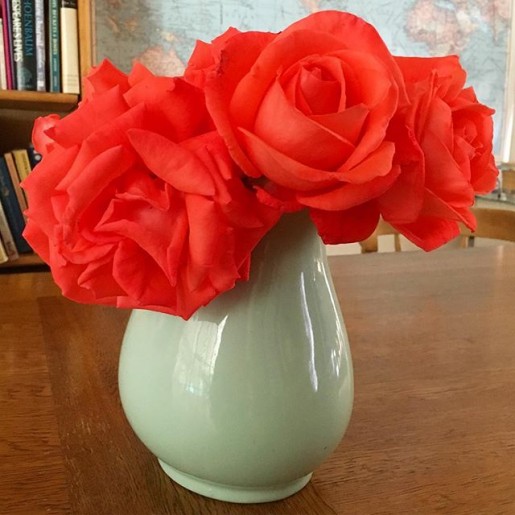 (9) Playing with a Hobonichi Techo-style layout in my bullet journal. Mary Ann Scheuer and I had a fun Skype session last week to chat about my bujo system. What's working these days: Separate books for my messy notes and my bullet lists. It's sort of a left brain/right brain thing: I need a space for scribbly notes of all kinds, an unkempt, all-purpose thinking-on-paper space; but I also need nice, neat(ish) to-do lists with boxes I can fill in as I accomplish tasks. It took me a LOT of years—and the revelation of the multiple-insert traveler's notebook—to figure this out: that I need the two separate spaces.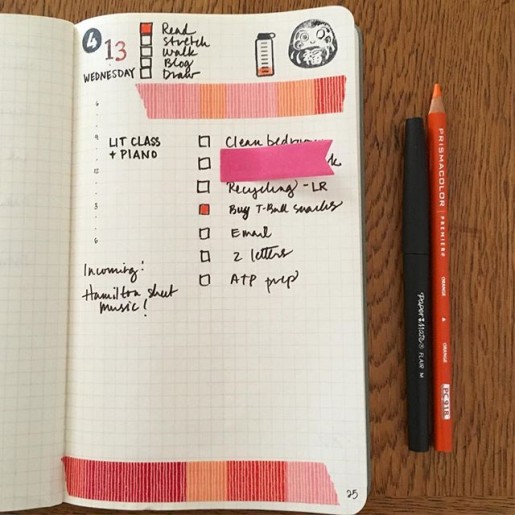 Yay, now I can fill in that 'blog' box!