I just got the green light to share the cover of my second Inch and Roly book: Inch and Roly and the Very Small Hiding Place.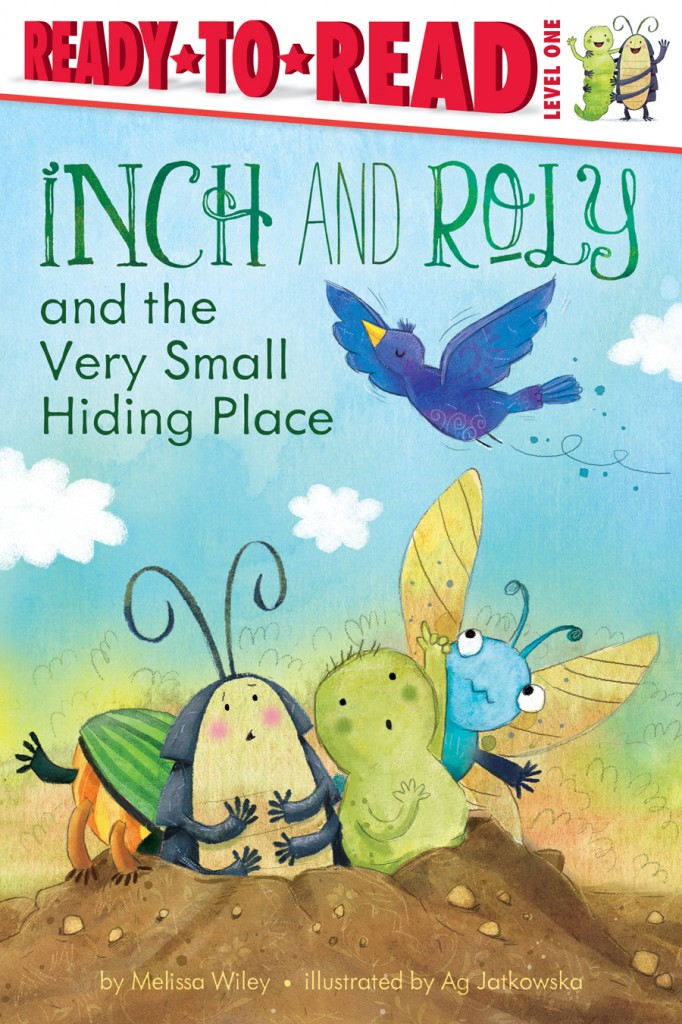 I'm so in love with it. Ag Jatkowska, my illustrator, is a marvel. I am so fortunate to get to work with such talented artists!
This will be my second book about Inch and Roly, an inchworm and roly poly who have adventures with their other bug friends. The first one, Inch and Roly Make a Wish, will come out in late August. These books are part of Simon & Schuster's Ready-to-Read series for beginning readers—one of my favorite age groups to write for. I'm pretty excited about these.
Comments
Jennifer says:

I'm so happy I have a beginning reader!

tanita says:

Oh, BEAUTIFUL!! And they have such looks of consternation!!

Hurray!

sarah says:

Congratulations! I love the disdainful expression of the bird.

Lesley Austin says:

So very exciting, Lissa! Thank you for taking the time to share as I know you must be writing and writing these days (also very exciting).

Penny says:

Wonderful! Congrats all around to both you and the artist. I'll have to find a beginning reader to share this with!