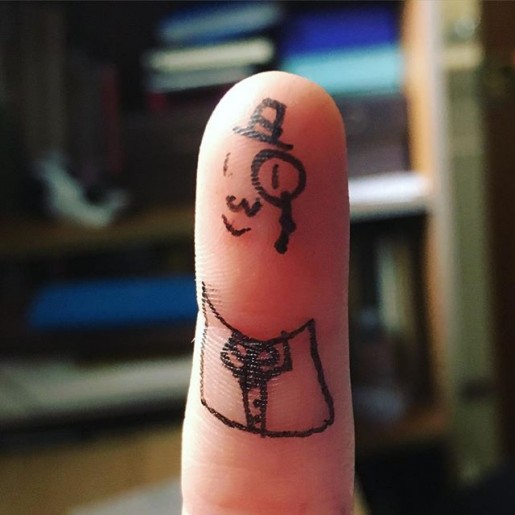 Well, I tried. Sat down at the start of my work time today, fully intending to transition with a blog post just like the old days, but a pressing email caught my attention…and here I am eight hours later.
It has rained on and off all day. Rose is in heaven—that girl was made for the Pacific Northwest, I swear—but I'm off kilter. Happy for the moisture, of course. My poor garden needs it. My freesia had just started to bloom, though—they'll be a bit battered after the downpour.
Assorted things to chronicle:
Last Friday I was one of six guest authors at the Greater San Diego Reading Association's annual Authors Fair. This year we visited Bonsall West Elementary School in Oceanside. I had three classes of 4th-graders (in two groups) whose teachers are reading them The Prairie Thief. I love this event. The kids are already deep into my book and are excited to ask questions. I always start out by reading a chapter, picking up wherever the teacher left off. This time, I got to read the first encounter between Louisa and the brownie—a super fun for me because it's a mini-reveal. Of course, that means I have to do a Scottish accent but that's part of the fun. The kids don't mind if I fumble it. 🙂
***
The other night I was in here working while Scott watched a movie with the kids. He pinged me with a question from our friend Devin (our brilliant writer friend Devin, I should say). She was working on a scene for her current book and needed help with a tree identification. Here's a screen cap of the Google Street View close-up Scott sent me: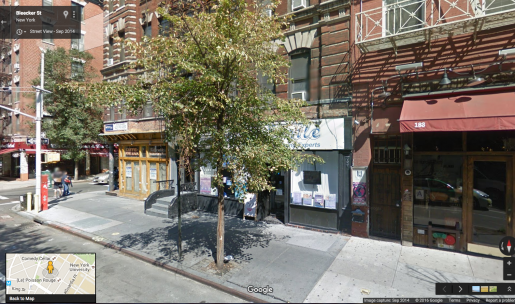 I couldn't zoom in any tighter than that. Too fuzzy to make out the leaf shapes. But I figured someone out there would have compiled a list of common Manhattan street trees and I turned to my best friend Google. Turns out Someone did way better than that:
All those colored dots are trees. Specific trees. I zoomed in on the corner of Bleecker and MacDougal and found our friend the Callery Pear. Man, I love the internet. Major props to Jill Hubley, who created that rather astounding map. And Devin's dedication to detail is one of the many reasons I love her. Nitty-gritty lovers of the world, unite.
***
Rilla has learned several speeches from A Midsummers Night's Dream this year. And of course this means Huck is picking them up, too. Hearing them recite Puck's monologues tickles me no end. "I go, I go, look how I go!" —or a world-weary yet amused "Lord what fools these mortals be…"
***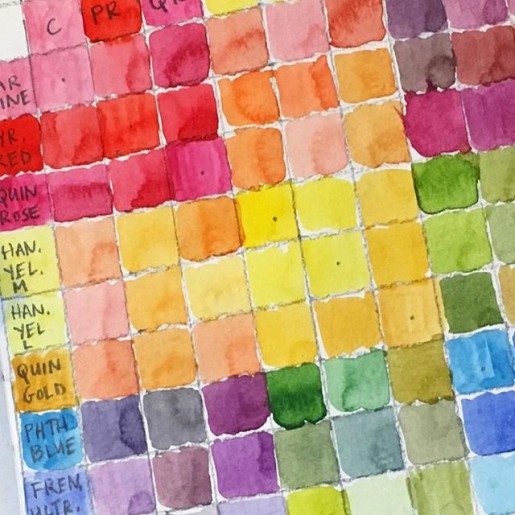 Here's another thing Rilla and I have been doing with our free time. Color charts. Mmm, I could happily mix paints all day for the rest of my life if you let me.
How's your week going?