May 11, 2011 @ 7:51 pm | Filed under:
Books
As long as we're talking about The Penderwicks at Point Mouette, I thought I'd mention a few other books on my I'm-eager-to-read list: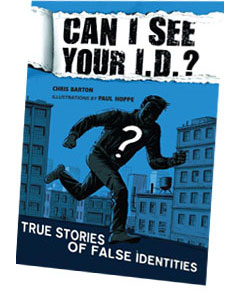 Can I See Your I.D.? by Chris Barton, author of the hilarious Shark vs. Train
"From the impoverished young woman who enchanted nineteenth-century British society as a faux Asian princess, to the sixteen-year-old boy who "stole" a subway train in 1993, to the lonely-but-clever Frank Abagnale of Catch Me If You Can fame, these ten vignettes offer exhilarating insight into mind-blowing masquerades."
Sounds way fun, eh? As does: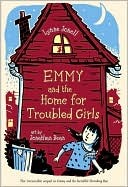 Emmy and the Home for Troubled Girls by Lynne Jonell
I flipped over this book at ALA Midwinter—the concept, the art, everything about it—but haven't curled up with it yet, nor its predecessor, Emmy and the Incredible Shrinking Rat. It struck me as likely to have very high Rose-and-Beanie appeal.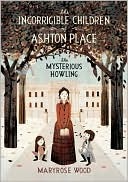 Plus I still haven't read the first Incorrigible Children of Ashton Place book by Maryrose Wood, despite having drooled over the cover months ago, and now the second one is out. Eek! Alexander, Cassiopeia, and Beowulf, I can't wait to meet you.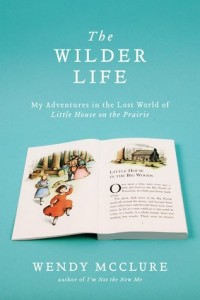 And you know I need to read Wendy McClure's The Wilder Life! Why do I not have a copy of this book yet?
Of course this is just the tip of the iceberg…as usual my TBR list stretches to Saturn. I keep rechecking The Beak of the Finch and After the Ice out from the library: two nonfiction titles that piqued my interest, and which I despair of getting to anytime soon. Especially if any of the above hit my doorstep.
Have you read any of these? Would love to hear your take…