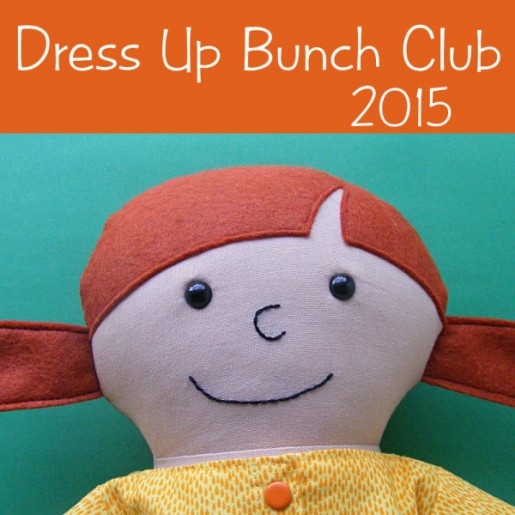 Saw this on Twitter and had to share! I love Wendi Gratz's work—her book is one of Beanie's go-to resources—and this doll + clothes pattern club such a fun idea I wanted to pass it on.
You're Invited to the Dress Up Bunch Club! – Shiny Happy World.
Join the club and on the 13th of every month you'll get a brand new, never-seen before pattern!

The pattern in January will be for a new Dress Up Bunch doll (a human girl).

Every month after that for the rest of the year, the pattern will be for an outfit and some accessory (or accessories) to go with the doll. I don't know what they'll be yet (though I have some ideas) but at least some of them will tie in to seasons or holidays.

You'll receive the pattern by email. You can start sewing that very day!
This isn't an affiliate link or sponsored post, just a gift idea I thought some of you might enjoy. 🙂